San Diego Winery Tours – Temecula, Ramona & Escondido
Picture yourself perfectly relaxed in a limo or private town car with that someone special or a close friend as it takes you through San Diego's wine country full of rolling hills, lush vineyards, and breathtaking sunsets. You can make it a reality with our all-inclusive winery tours, which travel to Temecula, Ramona, and Escondido wineries.
Call our San Diego service at (619) 717-0808
Not sure about what San Diego Winery to Tour? Let us help!
If a winery you are interested in is not listed below, don't worry! Our town car and limo winery tours aren't just limited to the ones below, we're happy to cater the tour to your group's preferences, whether that's red, white, or sparkling wine.
Custom-Designed Winery Tour Excursion Near San Diego

We drive so you don't have to

Completely customizable excursions

Get personalized winery suggestions

Tour multiple wineries in one day
Temecula Winery Tours
Temecula started with just one vineyard, Callaway Winery, in 1974 and to this day has expanded to more than 40 wineries across the valley. All of these offer a variety of activities on top of wine tasting.
Whether you'd like to horseback ride through the Maurice Car'rie vineyards, have a picnic lunch at Wilson Creek Winery, or enjoy live music on Miramonte Winery's patio, we can tailor your tour to your group's desires.
Additional Temecula Wineries include, but are not limited to: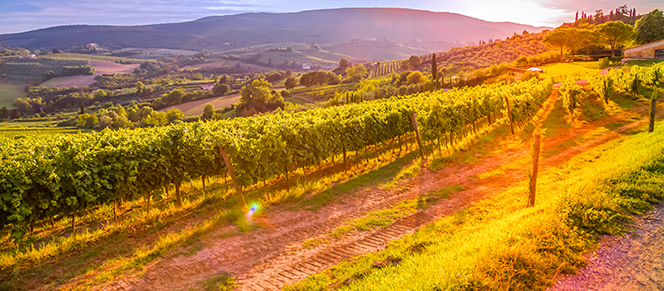 Ramona Winery Tours
Ramona produces some of San Diego County's best wines, making it a popular location for tourists and locals alike! The authentic Ramona Valley winery experience starts with Milagro Winery and makes its way back toward Pamo Valley Winery and Kohill Vineyard. This route features so many possible stops that you'll need both hands to carry back your favorite bottles!
You can also try these Ramona wineries: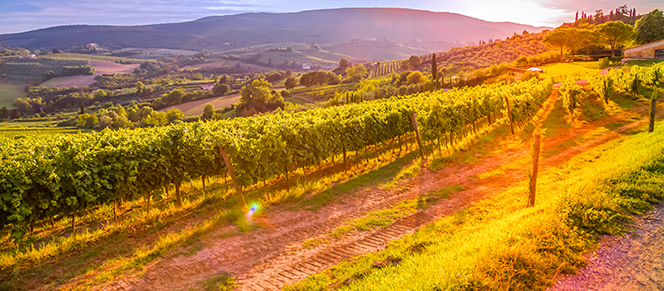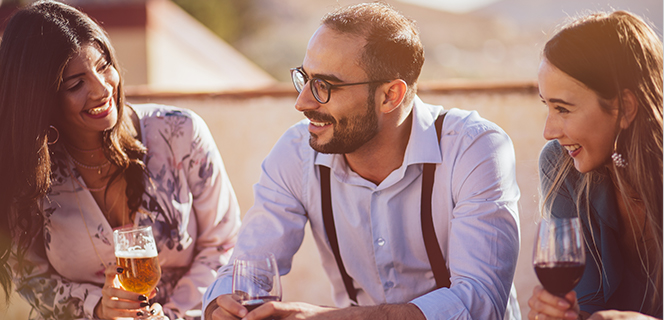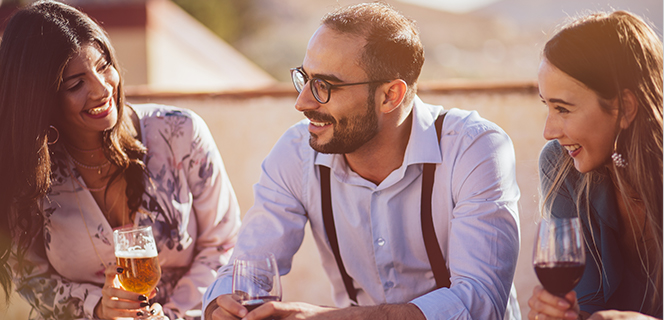 Escondido Winery Tours
Like many other wine regions, Escondido is known for cultivating a unique variety of wines thanks to warm summers and temperate winters—both of which are ideal for grapes. When creating a tour through Escondido, you can choose between urban wineries and hilltop tasting rooms! Just let us know what you're looking for and we'll help coordinate.
Well known wineries in Escondido include:

Frequently Asked Questions
Are your winery tours customizable?
Yes! We can stop at however many (or few) wineries you'd like. Just let us know which wineries you'd like to visit, or we can help you decide your route to make sure your winery hop stops at the best wineries around San Diego County. We can travel to Ramona, Temecula, and Escondido wineries, as well!
What information do you need before I can book a winery tour?
Before we book your tour, we'll need your contact information, your preferred date and time of tour, the number of guests, and whether or not you'll need suggestions on where to go.
How do I book a winery tour?
How long are your winery tours?
Our rates for tours are hourly with a 3-hour minimum. If you have any questions, don't hesitate to speak with one of our professional drivers at
(619) 717-0808
.
What wineries will we visit on the tour?
All of our winery tours are completely customizable! Just let us know which ones you'd like to visit, and we will be happy to accommodate. If you aren't sure which wineries you want to check out, we can help you plan out a route to make sure you stop at the best wineries in San Diego!
Are your winery tours private?
Yes! Sit back and relax in the privacy and comfort of your personal limo or town car. All of our limos and town cars are luxurious, private, and safe, so you can be sure you're getting the most out of your winery tour experience.
What areas of San Diego do your winery tours include?
Our winery tours include all of San Diego County, as well as the popular wine regions of Escondido, Temecula, Julian, and Ramona.
Can you offer winery recommendations?
Absolutely. If you aren't sure which wineries to go to on your tour, or you aren't familiar with all of the wineries in San Diego, we are happy to help! Just let us know you'd like suggestions and/or assistance with customizing your winery tour, and we'll help you explore all of your different winery options, including our list of the most popular wineries.
What should I bring on my winery tour?
We always recommend that you dress comfortably and wear shoes that you don't mind walking in.
Do you accommodate large groups?
Yes! We can accommodate all types of large groups, including bachelor and bachelorette parties, birthday parties, and more. Just let us know how many will be in your group and what the occasion is, and we'll be happy to customize your tour.
What can I expect on my San Diego winery tour?
Get ready for a fun-filled day visiting a variety of wineries! Whether you're interested in a half-day private group tour or a more romantic day for two, Gold Coast offers carefree and affordable guided tours throughout San Diego and Temecula. We only use luxury transportation for your San Diego limo wine tours, and all of our town cars and limos are designed with comfort and luxury in mind.
What are the best wineries to visit?
There are so many fantastic wineries in the San Diego and Temecula region that it's hard to pick favorites! Just ask us for recommendations when you book your winery tour, and we'll be happy to give you some ideas as well as a list of the most popular wineries in the area.
Do your tours run year-round, and how much in advance should we book?
We run our tours every day year-round, rain or shine! Be sure to contact us ahead of time to book: we suggest you contact us as soon as you know which day you'd like to reserve.
We do accept last-minute reservations, however, and will happily accommodate you if we have availability. We don't do tours on major holidays, including Christmas and Thanksgiving.
Have additional questions or ready to get started?
The beauty of the local wine country is its proximity to San Diego. With a private limo or town car tour in these areas, you can explore an equally exceptional selection of wineries at a lower price. Contact us today to discuss what you'd like to make of your day!